For those of you who are unfamiliar with busy season, this is essentially the time of year where external auditors are at their busiest. It is the year-end period of an external audit where there can be tight deadlines to be met. This is where you will hear the horror stories about working into the early hours of the morning, having little breaks in the day and even some weekend working. The level of work will depend on your grade, work allocation, team resourcing, review deadlines and other factors. As an external audit assistant manager, four years into audit at a Big 4 firm, I have picked up some tips along the way to share with you.
1) Nail the Accounting Basics
First things first, if you are completely new to external audit, I would advise getting to grips with the basics of accounting. The more comfortable you are with accounting, the more confident you will be understanding what is going on in the accounts and it should help you actually understand the balances you are testing. For example, knowing what the receivables balance you are testing represents and knowing the overall balance should be a debit balance. This will allow you to then recognise if there are any customers in a net credit balance which require reclassification.
If you have not started studying yet, I have published this Accounting for Beginners book which is available on Amazon. Click the following affiliate links for the paperback and the eBook. You can also read the eBook for FREE if you sign up to Kindle Edition through this link.
2) Write Everything Down!
Busy seasons is exactly, that, busy. Your assistant manager(s) will not only have to manage your workload and ensure you understand the tasks at hand but they will also have their own work allocation and have to manage the audit and client too. Nothing is worse for an assistant manager that having a junior staff member who needs the same task explaining to them because they did not make any notes. Therefore, my advice is to write everything down.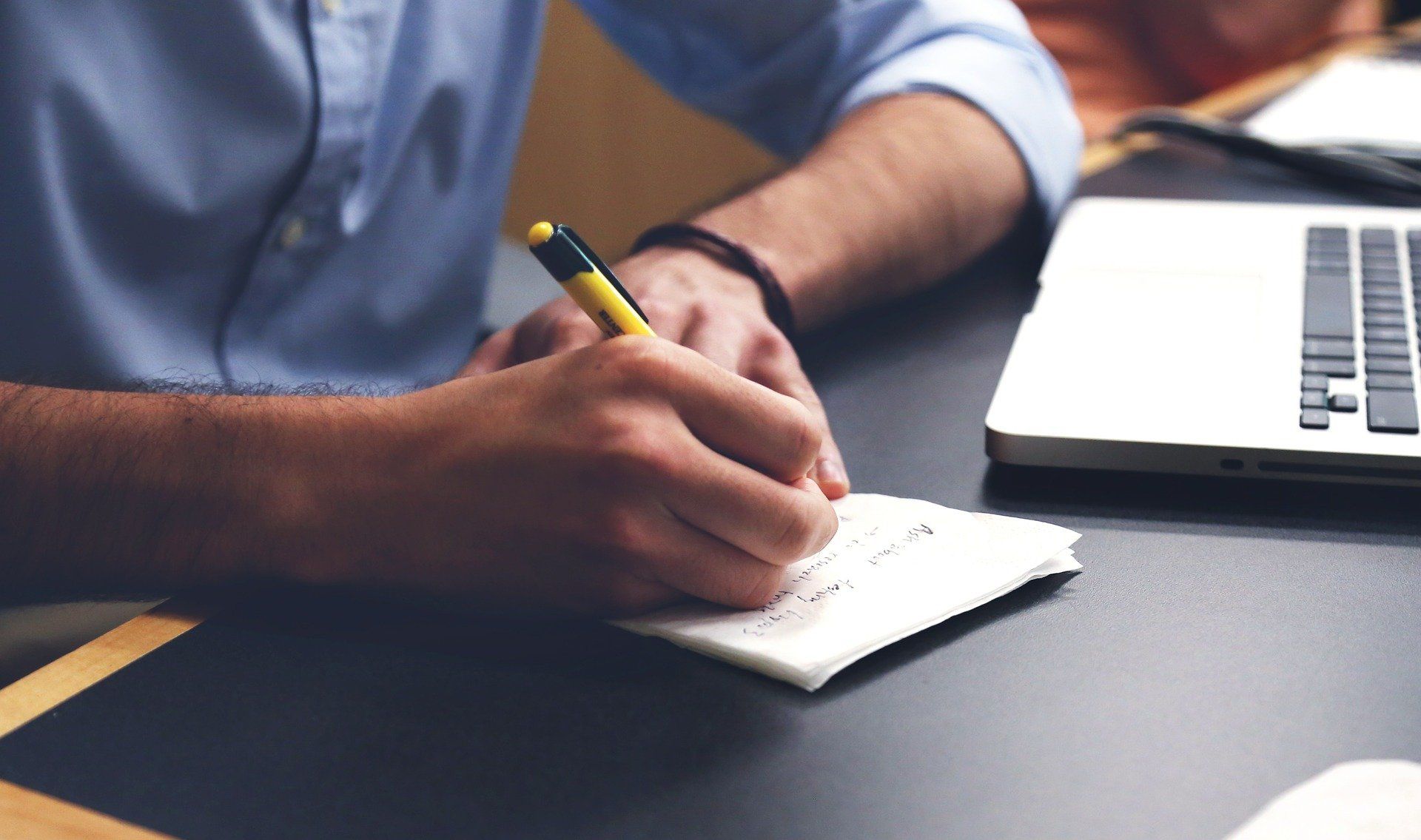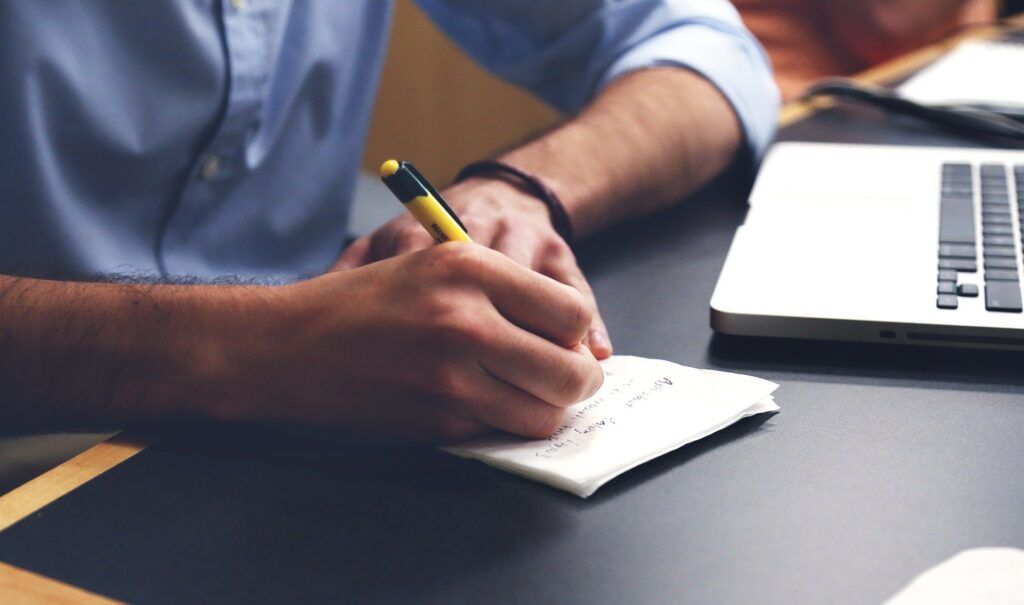 Chances are this busy season will be remote and screen sharing will help your seniors give you guidance. Feel free to share your screen and give them control if easier. This is also the perfect opportunity to take screenshots of on-screen demonstrations too. If there is anything you are confused about during the explanation, ask upfront and make sure following the conversation you know exactly what needs to be done to make progress on the given task. To stress, write this all down as we have probably all been there where we understand at the time but after getting to the task we realise we missed key bits of information.
3) Make use of OneNote
When I first started out in audit, I would always write things down using pen and paper. However, being introduced to OneNote changed my audit life so I am hoping it has the same impact for you too.

The benefits of OneNote that I love can be seen below.
It automatically saves and reopens where you left off even if your laptop crashes
You can really organise your notes into different clients across the top and within those, different pages
I can type quicker than writing with pen so it is much easier for note taking
You can copy in any images such as the screenshots mentioned above
You can format your notes such as using highlighting – I highlight tasks in red, yellow and green so I can easily track the progress of my to-do list
4) Do NOT be Afraid to Ask Questions
In my first ever busy season, I found it extremely daunting to ask questions constantly because it is clear everyone is swamped. I did not want to feel as though I was annoying others with all of these questions. However, conversely to this I the tip I would give is to ASK. Even if you did ask all the right questions upfront, it is completely natural questions will arise as you go along.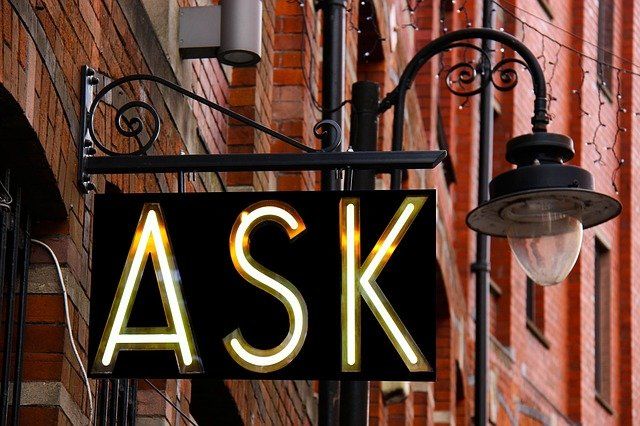 Asking questions may be even more stressful when working remotely but everyone has started in your position so they will understand. The good thing is you are not expected to know much as a new joiner so do not feel embarrassed for asking either. It is the best way to learn!
Approach to Asking Questions
In terms of asking questions, I would recommend following the following approach as outlined below: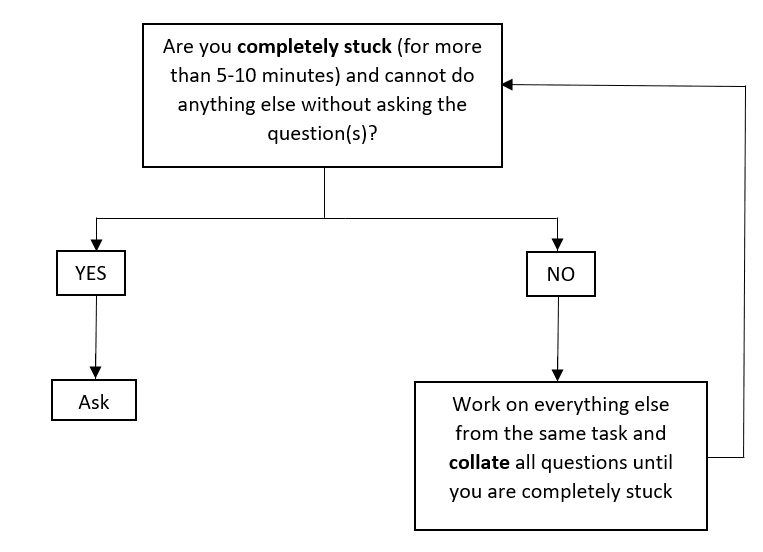 If you are completely stuck for more than 5-10 minutes you are much better shouting up for help. Collating all questions rather than asking a quick question every 5 minutes is the approach that is more appreciated by your seniors. If you are completing everything you can before getting to the questions, see if you can estimate how long it will take you until you are completely stuck. This will allow you to go that step further to plan ahead.
You can check with your senior if they are free in say 20 minutes to run through all your questions. It may be the case they have a meeting in 20 minutes which could then be a problem. You can then discuss upfront the best approach such as running through some questions now so you know what to do and can keep busy. The other solution may be to brief you on the next task to keep you busy working during the meeting and then go through questions after.
5) Brush up on Excel
Microsoft Excel is one of the applications you will use the most during busy season/audit generally. Ideally, you do not want your proficiency in Excel to slow you down and so I would suggest getting better at using Excel sooner rather than later. This blog will definitely help. If there is anything else you are unsure of when using Excel, Google is definitely your best bet.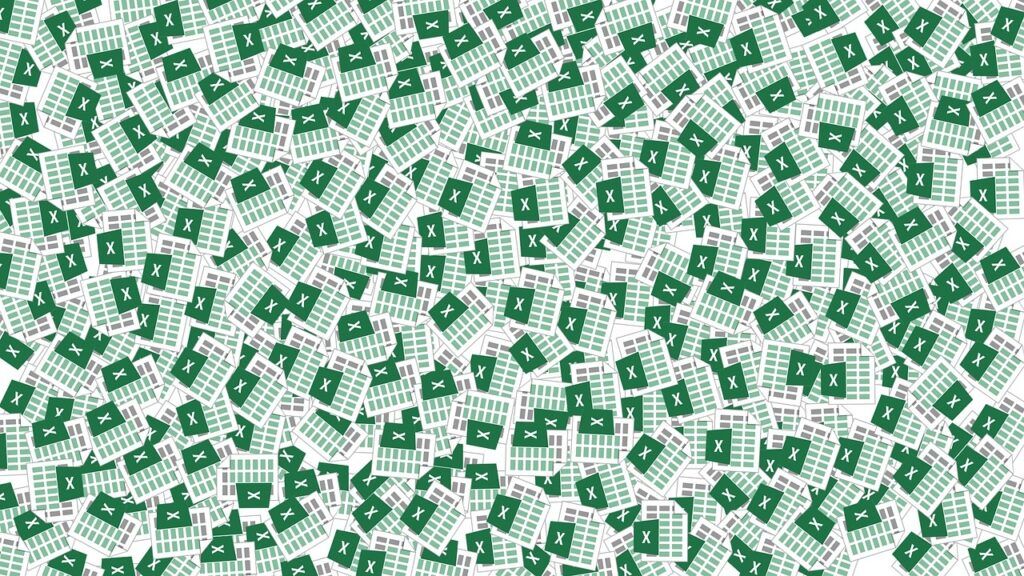 6) Ensure Breakdowns Reconcile to the Trial Balance and Accounts
During busy season and year-end testing, you will be given breakdowns from the client. For example, the invoice level breakdown of the receivables balance. To save any issues from arising later on, ensure these breakdowns reconcile to the balance posted to the general ledger account code/trial balance and you understand how these map to the accounts. This may not make too much sense to you early on but it really is key so keep it in the back of your mind when testing any balances using breakdowns. Nothing is worse than realising you tested something that did not reconcile and have to figure out what has happened when it gets too late in the audit.
7) Avoid Chasing Perfection
So what I actually mean by this is that as a new joiner, it is sometimes hard to know whether the testing you have done is to a high standard. You may want to constantly check with your senior to see if the work you are doing is good enough and sometimes can be tempted to get them to check it over. However, your work will go through at least one level of review, if not more. Therefore, as long as you have understood the testing, followed the procedures for the current year and received and documented all the relevant support then your work is ready for your preparer sign off.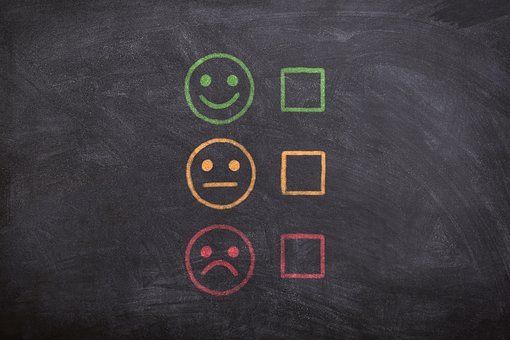 There will always be review comments. Do not get disheartened if you get say 10+ review notes. With these, quantity is not an indication of quality and it can simply be small documentational points. Remain confident and take each point as a learning point to help you improve the next time. Addressing the review comments properly the first time is essential to leaving a good impression for the manager/reviewer.
8) Demonstrate Clear Communication
You are likely to do well during busy season if you can communication effectively in your emails. Your seniors will be more confident in your abilities if they feel you are someone they are comfortable leaving to liaise with client management. Management will also appreciate this too as they really do not like having to go back and forth trying to figure out what is being asked for.
Asking your seniors the right questions to really understand what is needed from the client will help to nail this. However, if there is anything you feel that is too complicated for your level, do ask your senior if they can get involved and help too. For example, it may help if they could jump on a call with the client with you.
9) Bring your Personality
Although you are likely to be working remotely during this busy season, it is still just as important to bring your personality and fun to the audit. This will help with team morale and it is much a nicer environment when you can gel with your audit team. Joining virtual audit rooms if available can help with this or any game sessions during the day. Feel free to make suggestions such as sending round a quick 5 minute quiz if you think the team could do with it. Busy season is busy but it does not mean it cannot be fun at times.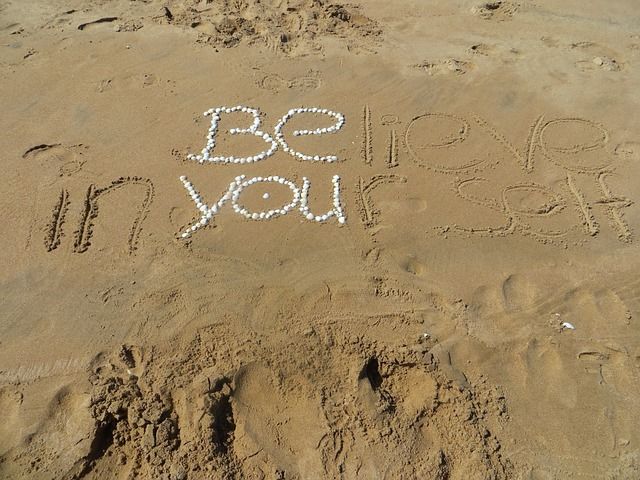 Brining your personality also helps to build rapport with the client management team. It does not have to always be strictly audit work and spending a few minutes building common ground with management helps the audit run smoother. Ensuring to say please and thank you also goes a long way. Remember, the audit is our sole job but management have their normal day job and the audit is an additional requirement.
10) Stay on top of your Wellbeing
Although wellbeing is quite far down this list, it is essential to getting through busy season. It will be a tough time and a steep learning curve so it is vital to keep wellbeing at the forefront of your mind. If you can make time for it, take time away from your laptop for lunch. It is a good to give your eyes a break so perhaps have water/tea/coffee breaks every hour or so or even do some quick eye exercises.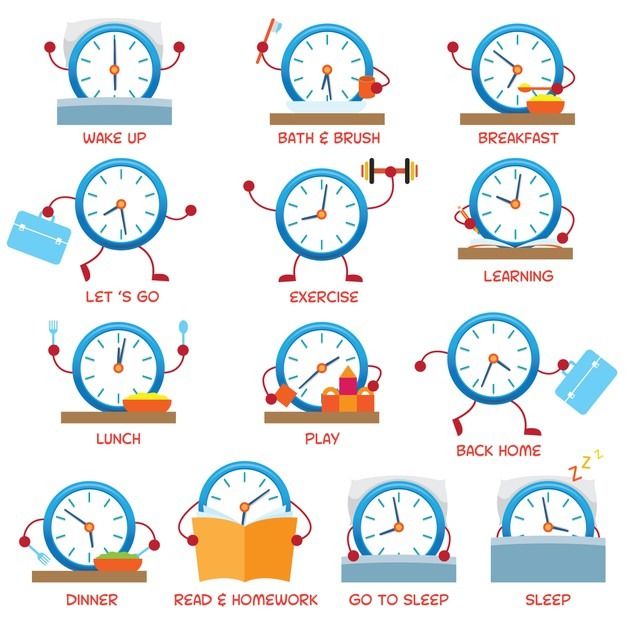 You should also ensure to stick to a routine to ensure you can stay active and eat well. Meal prepping will help to ensure you are eating properly throughout the day. Something that works for me regarding exercise is to go to the gym before work as the finishing time can be uncertain so I would rather get it out the way before work than to stress about it. I have also seen people invest in a under-desk treadmill so they are not sat down working all day.
I also want to touch on finishing times. In your first busy season because everyone else tends to work late hours you can feel tempted to do the same. You honestly do not have to. If you feel you have completed your work you set out to do for the day and are at a good point to stop then finish on time or just not as late as others. This really will help you to remain positive.
11) Communicate your Commitments
If you do have any commitments such as any appointments, reasons for late starts, etc, make sure you communicate these with your seniors as early as possible so everyone is aware of these and there are no issues. Linking into wellbeing, if you do have any commitments such as netball at 6pm on a Thursday, communicate this with the audit team and ensure you can still make it. This even goes for any birthdays/plans on the weekends that cannot be cancelled although as a new joiner it is unlikely you will have to work any weekends.
Summary
To summarise, busy season can be very tough but following the above tips will definitely help. There is not much more I can advise than the basics such as ensuring to join calls on time such as morning stand up calls, updating the Kanban board in a timely manner, etc. As stated, it will be a steep learning curve but you can also make it fun by building good team and client relationships. Good luck with it!
If you did find this blog helpful, feel free to buy me a coffee or join my journey for more!