What is the ACA? The ACA, different to ACCA, stands for Associate Chartered Accountant (ACA). It is a professional qualification (similar to a masters), which for me came as part of my graduate scheme in audit. However, this qualification is also part of many other graduate schemes within the financial sector. The ACA covers a range of topics. The international professional body for chartered accountants which runs the ACA (including Level 7 ACA apprenticeship route) is the Institute of Chartered Accountants in England and Wales (ICAEW). There are entry requirements for the ACA qualification. If you are able to secure the graduate scheme with the ACA available, you have probably already met the requirements.
Check out my YouTube video if you would prefer watching to reading!
My Why
Personally, I wanted to become ACA qualified for several reasons. Firstly, I had been teaching Maths at a secondary school for a year after graduating. It was at this point I realised I still wanted to learn. I touch more on this later on. The ACA qualification is also globally recognised and has a great reputation. With an interest in the finance sector, I noticed financial managers and finance directors usually need to be ACA qualified or hold another professional qualification. 18 of the current FTSE 100 CEOs have an accountancy qualification highlighting the endless possibilities if I went down this route. I wanted to broaden my knowledge and the ACA seemed to be the best option for me.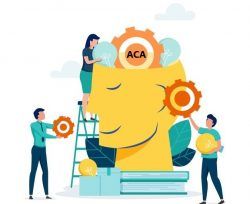 I started my ACA journey in September 2018 as mentioned in my 'about' section.
As above, ICAEW run the ACA and there are many employers that are authorised to provide this training; there are about 5,000 employers around the world according to the ICAEW website. My graduate scheme duration is three years. This is the expected amount of time it will take to complete the qualification. However, there are other schemes offering the ACA qualification which may take longer. The employer may feel the student (yes, you are eligible for student discounts!) will perform better over a longer duration. An example is apprenticeship students who have only just finished sixth form/college and started working instead of going to University. Either way, the likely duration is between three to five years.
Most people, including myself, initially tend to think the ACA qualification is purely exam based. This is not the case. Indeed there are 15 examinations but there is more to the ACA than only the exams, such as six monthly reviews with your employer. Before you read on and potentially feel overwhelmed or put off by the amount of hoops there are, remember this is to be achieved over at least three years. Many of the stages outlined will come through working anyway and I can say that I have not found it too bad overall!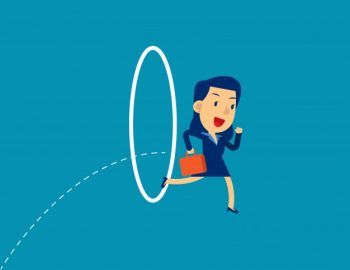 It is worth mentioning I am doing the Level 7 Apprenticeship route into the ACA with ICAEW. The 'traditional' ACA training route will include all the training file aspects mentioned below. However, the Level 7 programme has some additional requirements that I will also explain after. It seems the Level 7 route is becoming the preferred route with employers.
Below is a screenshot of the key aspects as shown in my ICAEW ACA training file.

Key Aspects of the ACA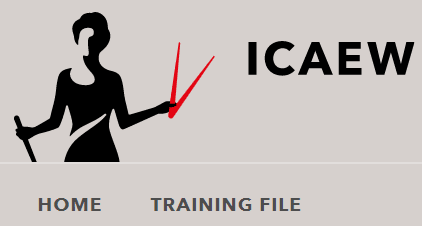 Practical work experience
The practical work experience aspect is arguably one of the most important steps in achieving the ACA qualification. It really does put theory into practice! As per the ICAEW website, this work experience can only be gained with one of their authorised training employers. The required working days to become qualified is 450 (seven hour days) which explains why most graduate schemes are at least three years. This may sound like a lot but over at least three years the days start to stack up.
The practical work experience must relate to one of the six categories: accounting, audit and assurance, tax, financial management, insolvency and information technology. As mentioned, my training is in audit and assurance. All working days recorded in the training file must be approved by a reviewer, usually a manager at your place of employment. I will write an upcoming blog on logging time.
Ethics and professional scepticism
Additionally, there is an ethics and professional scepticism segment. The training file describes this as how the student will demonstrate ethical competence by completion of the Ethics Learning Programme and by practising ethical and professional scepticism in the workplace. This is based on the ICAEW Code of Ethics and ensures that all students understand the ICAEW ethical framework and are able to identify ethical principles relating to a scenario and advise on appropriate ways of addressing an ethical threat.


There are six modules and a one hour devolved assessment comprising of 30 multiple choice questions. The pass score is 70% and unlimited attempts permitted by ICAEW but this may depend on your employer too. Ethics is tested throughout each ACA exam so much of this is already engraved into our minds. There are online modules to provide further support too. This section is also where the six monthly reviews come in.
Examinations
Finally, the 15 exams. There are three different exam levels: Certificate (six exams), Professional (six exams) and Advanced (three exams). Click the links to find out more details. If you would like to see how I ranked these exams in terms of ACA difficulty from hardest ACA exam to easiest, click here. Reading the ACA difficulty post really helps you understand how hard ACA exams are, even on a relative basis. I will also write an upcoming blog to share my thoughts on how I found studying and working.
Professional development
Other students may have a 'Professional development' tab in their training file. Here the student must demonstrate how they have achieved satisfactory levels of competence in ICAEW's key areas of professional development. I have been informed that this tab of the training file is not required for Big Four employees. As this was not a requirement for me I will not be able to provide much information on this.
Level 7 ACA Apprenticeship Route
As mentioned, for the Level 7 Apprenticeship ACA route, there are a couple of additional requirements:
The requirement to complete a Project Report. The Project Report is one part of the end-point assessment along with the final ACA Case Study exam (exam 15)
Achieving 20% of your average working hours for off-the-job training
Evidencing knowledge, skills and behaviours (KSBs)
For more details about the Project Report, join my journey.

Note: you will need a Level 2 in Maths and English (equivalent to GCSE grade C (4) or above) before attempting the end-point assessment.
The off-the-job training sounds like extra work but it is not actually anything extra beyond the training you would already be getting. This does include internal training, induction to the role, etc that you would get at work. It also includes training/studying for ACA courses which you will do a lot of. The longest part of this is keeping a record of it all in a training log so it is best to document this as you go along. There is also some knowledge, skills and behaviours to document too but again, this is more admin than anything else.
And that is it!
For those of you who are still reading to figure out what the 'audit qualification' tab shown above is: a) you are switched on; b) don't worry if you didn't notice; c) thank you for reading this far; and d) it is to log audit working time if your intention is to eventually sign UK audit reports. Therefore, it is thankfully not another requirement to become ACA qualified – so that really is it!
Disclaimer
This blog has been written predominantly based on my UK Level 7 Apprenticeship route through an authorised employer. There are many other routes factoring in different countries, ages and backgrounds which I have not touched upon. The ICAEW website provides much more detail, see here. This link is particularly helpful if you are changing careers or are a member of another body.
Thank you for reading – I would love to gather your feedback in the comments below!