Do you want to know more about a career in external audit? I am currently an external audit assistant manager at a Big Four firm and wanted to pull this blog together to give you an insight into the role. Before I get into the details, you should know that I started my graduate scheme in September 2018 and I am due to finish in September 2021. As part of my graduate scheme, I have completed the ACA qualification and have learnt a LOT in the past few years. At the time I applied to the role, I had very little knowledge into what the role would entail. This is why I think this blog will hopefully be very helpful to you.
Check out my YouTube video if you would prefer watching to reading!
What is an External Audit and Why is it Needed?
To explain what an external audit is, I will try to keep things simple. Hopefully you are familiar with the concept where companies will release financial statements at the end of each financial year/period. These financial statement will be of interest to many stakeholders (shareholders, customers, suppliers, etc). Most stakeholders will be interested to know whether or not the company is making a profit and whether the company has enough assets to cover their debt. A company could of course inflate figures or manipulate the accounts to make them appear to be performing better than they are. This is where an external audit comes in.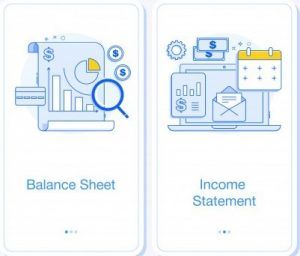 External auditors are exactly that, external, independent and objective to the company of interest. The external audits will be carried out retrospectively, so after the financial statements are produced but before they are released. The purpose of the external audit is to provide an opinion on whether the financial statements are true and fair. The external auditor essentially has the responsibility to ensure the financial statements are materially correct.
As explained by ICAEW, audits are often a legal requirement but this is not always the case. Some accounts may not legally require an audit depending on the company's size and other factors. However, it is often the case where companies may opt in anyway to provide that extra level of assurance to stakeholders that the information is true and fair. There is an expectation gap that external audits aim to detect all fraud and error but this is not entirely the case.
Hopefully you now understand why an external audit is important and valued. Here are some corporate accounting scandals to highlight this. Given this, there is increasing pressure on audit firms to drive high audit quality and audit firms must remain independent.
What does an External Audit Involve?
If you have a career in external audit, you would refer to yourself as an auditor. I vividly remember speaking to a taxi driver who asked what I did and thought it was to do with ears (auditor… audio). From this moment, I realised the majority of people who I share my job role with do not actually know what an auditor is or what the job involves. Let's get straight into it…
Firstly, the audit firm you work for will be appointed as the auditors of a number of companies, depending on the size of the firm. These appointments will usually span a number of years and not all companies will have the same financial year-end period. Typically, companies tend to produce accounts to 31 March, 30 June, 31 July, 31 December. This split works well for an audit firm. If all staff were needed for 31 December year-ends, so auditing in January until potentially early March depending on the deadline, there would potentially be staff shortages at busy times and a lack of work throughout the rest of the year .
An external audit is usually split into three parts: planning, interim and the year-end audit. As a junior member of staff, you are likely to be booked/assigned to each of these. The timing of the booking depends on when the year-end falls as well as the availability of the audit staff and the client. We can briefly look at these parts in turn to understand what they each entail.
Planning
The planning aspect as expected is the start of the audit, planning ahead for the year-end. Here is a list to give you an idea of some of the work involved during the planning phase:
Understand the entity and the environment. For example, the industry and how COVID-19 could have impacted the financial period in 20/21
Assess whether there have been any changes in the year such as the change of accounting policies, staff members, etc
Calculate the materiality threshold (this is assessed throughout the year)
Carry out an initial risk assessment based on a factors such as a preliminary analytical review. This is where the movement in balances are assessed and the movements understood
Understand the control environment and perform controls testing
Review board minutes
Book internal delivery centres to ensure the correct resources are in place at year-end
Provide a list to the client of what data/information is needed for interim/year-end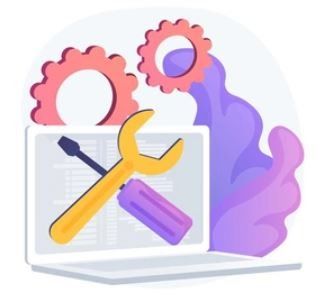 Admittedly this is quite a technical list and some of this may go straight over your head but hopefully you have got the gist. Planning can last up to a week depending on the size of the client, the amount of staff booked, whether it is the first year audit, etc.
Interim
Interim again depends on certain factors for the length of time. Interim is a mix of continuing planning work, addressing manager review points from the planning work and carrying out testing ahead of year-end where possible.
As a new joiner, you would be expected to test the lower risk areas that are less complex. You should end up testing different balances on different audit jobs, so will eventually get a full audit under your belt as you progress.
Year-end
Year-end can be a very time pressured, busy time. Based on the work allocation and your grade, you will have different levels of assigned tasks and allocations. For example, as a junior you could be expected to test the cash balance, such as agreeing the amount recorded in the accounts to bank and testing the reconciling items. You could also be expected to attend a stock count. Common year-end tasks would involve analysing spreadsheet data, reconciling data, selecting samples and agreeing breakdowns to third party support such as invoices.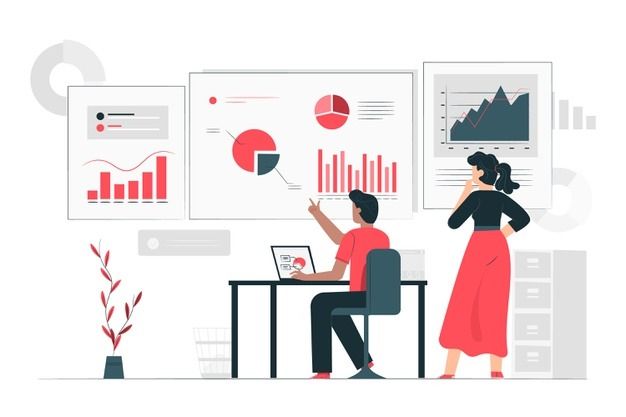 During the year-end, the audit team would essentially need to test all balances based on the risk assessment, clear all points from planning and interim as well as clear the manager review points that arise on the year-end testing. Evaluate and conclude procedures would also need to be completed.
External Audit Job Description
Firstly, there is a lot of teamwork involved in audit. You will get booked onto jobs and could be working with different people across the firm. As mentioned, you will test different areas on jobs, which means you need to work together with others to complete the audit. As a junior, you will work closely with those more seniors to get the work done. Therefore, leadership is a skill required as you progress.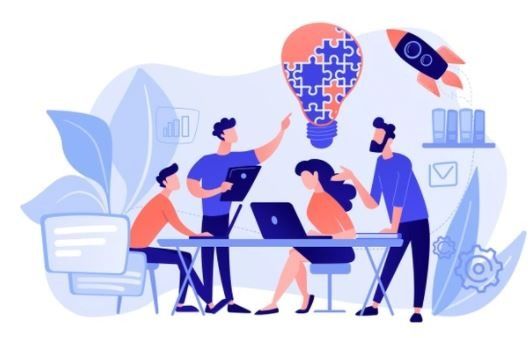 You will be liaising with the senior finance staff from the client throughout the audit and can work in a range of industries and companies of different sizes, depending on your firm. You could even get involved with group audits. External audit is a great job to gain exposure across a finance team as well as to understand how different businesses operate. This role really helps to develop your communication skills as well as professional scepticism.
To cover any other business, the hours for the job itself is 9:00-17:30 but you will find that this could be longer during busy season such as year-end. This does result in sometimes having restricted holiday periods but these have fortunately not been an issue for me. The hours depends on the audit deadline, the number of staff working on the job and other factors. I will also add here that it helps being proficient in Microsoft Excel as a lot of testing will be carried out and documented within Excel.
The job tends to involve working on client site the majority of the time (besides during COVID-19) and little time in the office. Depending on who your clients are and where they are based, you could be expected to visit/stay in a different location to where you live for the audit. For me, this has been mainly cities in England. I have not had too many away visits as the majority are in/near Birmingham so I could easily commute. However, luckier individuals could get trips abroad but this is more likely as you progress but of course not guaranteed.
As part of the role as a graduate, you will be expected to gain a professional accountancy qualification. For the Big Four firms, this will be the ACA qualification. Others may offer the ACCA. Therefore, keep in mind in the first few years you will be expected to work and study. Join my journey to be notified of my upcoming post on balancing working and studying.

What is the Progression in External Audit like?
Something I love about audit is that there is constant, transparent progression. Each year, at the Big Four firm I work at, there is the opportunity for promotion. You will start off as an associate, progress to a senior associate, hit different levels of assistant manager before becoming manager 2-3 years later. There is then of course the opportunity to become a senior manager, associate director, director and eventually partner.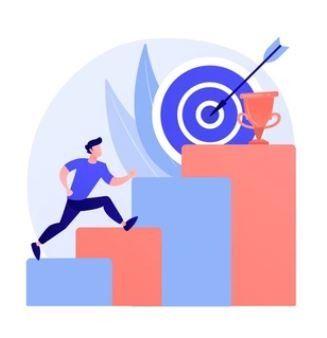 As you progress, as expected you will take on more responsibility. After two years, you could be managing the new audit joiners as I have done as an assistant audit manager. You will also be involved more in the judgemental, significant risk areas. What is interesting is that the newer you are, the more you are exposed to the client as you will carry out the testing. As you progress, you will take on more of a reviewer role and become less client facing over time.
Have I Enjoyed my Career in External Audit so far?
As stated at the start of this blog, I did not even imagine the amount I would learn to be this much. I love being challenged in a role and constantly learning, which audit has been brilliant for.
I thought I would mention that although I do love Maths, I do not think a strong Mathematical background is required to do well in the role, nor an accounting background. An analytical and problem solving skillset as well as a good attention to detail helps. I had no background in accounting and learnt everything through the ACA and on the job. I will be releasing something exciting next week to do with this so join the journey to find out more.

I will admit that the job can be quite difficult at times, as most jobs are. However, I have had a great experience so far. I have really built my network and made friends along the way. I am very glad I started my career in external audit and it opens many doors. I am excited to see where audit takes me!
For further details about how to start a career in external audit, click here.
Note: this is the first careers in finance blog post. If you are interested in sharing your own career experiences and think it will be useful for others, reach out at jagsjourneyblog@gmail.com – I would love to hear from you and potentially feature you in a post!