After interviewing for jobs since the age of sixteen, I would like to think I am actually pretty good at interviews by this point. I have worked my way through many roles: a drinks maker, an events promoter, a business analyst, a secondary school Maths teacher, to finally in September 2018, landing myself an external audit graduate position at a Big 4 firm! If this is something you are interested in also achieving, you are definitely in the right place. I am going to share a lot of successful tips with you to pass a Big 4 interview or any interview in fact. Having failed some interviews along the way, I will also share the don'ts too.
Check out my YouTube video if you would prefer watching to reading!
1) Nail the Logistics
We may as well start with the less exciting area first although it is equally important to passing the interview. In order to pass an interview, you of course need to be able to show up! If the interview is in person, I would highly recommend planning your route beforehand. You should allow time for any traffic as you definitely do not want to be late. A good idea would be to plan to arrive half an hour early, find a local café and compose yourself before heading in 10-15 minutes in advance. A tricky topic around travel is travel reimbursement. I personally would not ask you hear back from the interview regarding this if you have not been told anything.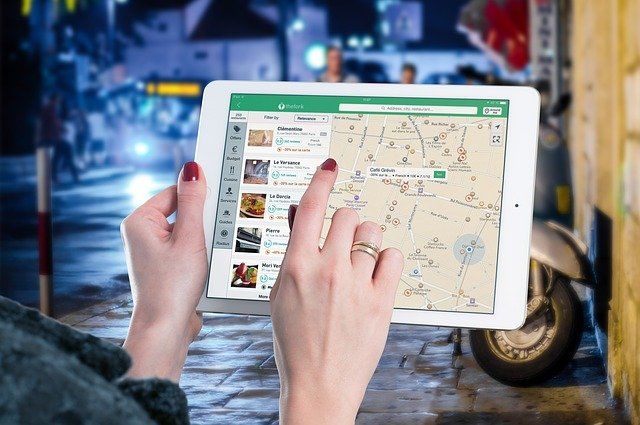 If your interview is online, you will not have this stress but you must ensure Zoom or whichever application you need is opened beforehand. I recently sat a case study assessment for a Big 4 secondment opportunity where I had to join the initial briefing on Zoom. I had closed every application on my laptop as I was working in the morning and went to get changed. When I came back, my laptop had stated it needed to be shut down for an update. It must have been the nerves but I thought 5 minutes would have been enough – BIG MISTAKE! I ended up being at least 10 minutes late. Although I had emailed in this time, it was not a good start.
Unfortunately I was not successful and I will be sharing further details about this in the upcoming months. Join my journey to learn from my mistakes. Being late was not a reason for my rejection but it definitely contributed to the feeling of being flustered and overwhelmed during the case study.

2) Dress to Impress
This is another obvious one but you should definitely ensure to dress the part. Whether it is the full outfit or the waist up for a virtual interview, look sharp. It apparently takes 7 seconds to make a first impression. You do not want your choice of outfit, hairstyle, make-up or even bad smell to have a negative impact on this. I would advise to dress for the role. If you are going to a Big 4 interview, ideally you should wear business dress. The interview is likely to be with a senior manager or partner and they will be looking for a candidate they would be comfortable putting in front of a client. Bear that in mind when choosing your outfit.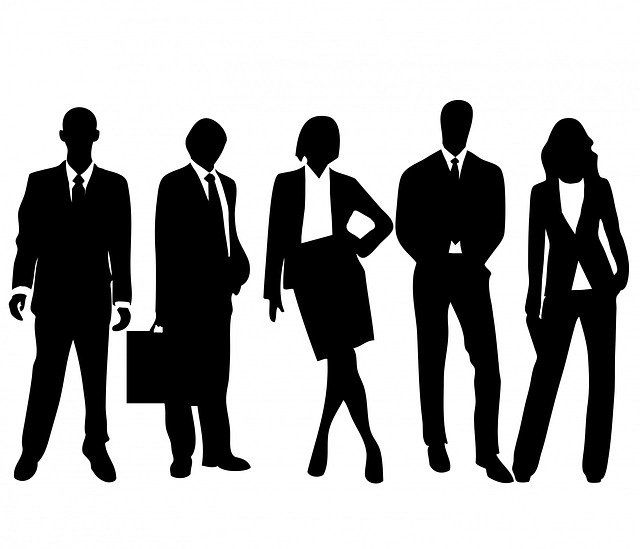 3) Interview Question/Answer Preparation is Key
Through all my years of interviewing, I have found the interview can go one of two ways: a competency based interview or a scenario based interview. However, before I get into these and share more details about my Big 4 interview, I will cover the two important questions you will always need to prepare for, for any interview.
Why the Company?
First and foremost, why that specific company. This is usually the opening question in the majority of interviews and I would actually be quite surprised if this was not asked in an interview unless of course, it was an internal role. If I remember correctly, this was asked in my Big 4 interview. You definitely need to prepare an answer to this type of question because this is your chance to really show you have done your research. There are many different areas you can look into as I will outline below.
Here are tips for some key areas you can research or points you can make when answering why that specific company:
Area
Comments
Unique Selling Point (USP) for that company?
For a Big 4 company, I would definitely mention the great reputation of the Big 4 firm who have a large breadth of clients of different sizes and industries. Always tie this back to what you want to get out of working for that company. For example, it would allow you to learn a lot such as seeing how companies operate in different industries.
The company size and employees
Think about the people in terms of whether the company is big or small. If it is bigger, there is likely to be more diversity and more people you can learn from. If the company is smaller, you may be given more opportunities earlier on given the increased exposure.
For a Big 4 company, they would tend to employ people from different backgrounds but who all have great academic backgrounds. You will be able to learn a lot from these employees/your potential colleagues.
International presence
Is the company international? Most Big 4 companies are so if this is appealing to you, state it. However, it is unlikely you will be travelling internationally depending on your role but keep this in mind. You may be working with colleagues from overseas though.
Values
This is always a good area to touch on as it shows you have done your research. If these align with your core values, mention that. You would surely want to work for a firm that you would be proud to work for.
Awards
Are there any awards the company has that stand out to you? Are they rated the best company to work for in 2020? What about women in leadership or anything to do with Pride LGBTI inclusion? If these things are important to you, see if the firm is recognised for any of these. This also links to another area such as respect and inclusion. See employee stories here.
Corporate responsibility and sustainability
Is there anything here that really connects with you? Does the firm give back to local schools or have they been helping with environmental sustainability?
For me, I was very impressed and proud of the response from some Big 4 firms regarding the farmers protests in India.
Culture
It may help here if you know anyone who works at the firm who can comment on this and their experiences. I would recommend reaching out to a few people in your network or even on LinkedIn who work for the firm. You would be surprised at how many people are willing to help or share any positive experiences. It is probably most helpful if you speak to someone at the location you will be working at.
News articles
Is the company in the news recently for something that appeals to you and makes you want to work for that firm? Are there any technological advancements the firm is involved in?
Training and development
Does the firm really invest in their people and their development? You could find out from someone you know or an employee how this works. For example, most Big 4 firms will provide each employee with a coach who will help them through their career.
Do they offer the opportunity to study for a professional qualification? This is definitely one to mention in a Big 4 interview. Offering the ACA was a big factor for me. You can mention this when answering why the role too.
Note in my Big 4 interview, I was asked what I knew about the ACA. If you read this blog you will be more than ok for this one.
Progression
This is a good one to touch on as most people would be interested in the available progression at a firm. Again, you can mention this when going more into details of the role but annual promotions at the Big 4 firm I work at was very appealing.
There are clearly a lot of different areas you can research and you may end up having a lot of different reasons for why the company. I would usually write my answers down in a bullet point list and try to memorise it beforehand. Sometimes it can feel you are speaking for ages when answering this question but more is better than less, especially where your answers are less generic. Ensure to be concise with each point but definitely get those reasons that are most important to you in first. If you have a long list by the end of it, if you miss a few out you would still have given a very robust answer to this question.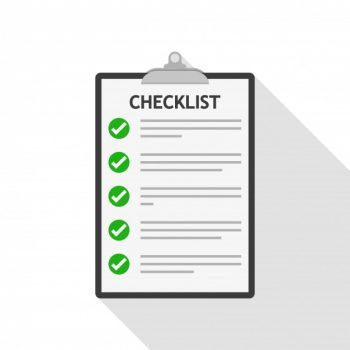 Note: if you really prepare with answers that are tailored to you and that specific firm, you should find it much easier to answer how this Big 4 firm differs to the others. For examples, the awards, culture, news articles, etc. Also, if the route to manager is quicker at one firm than another, mention this.
Why the Role? And Role Expectations
The second question I would then expect and again be surprised if you did not get asked is why you want to do that specific role. Again, I believe this was asked in my Big 4 interview. This question is one you do really need to nail as it will go a long way in leaving that lasting impression. Here you can show if you actually understand the role you are applying for and get your passion across. I have had an interview for a summer internship at an investment bank where I really did not understand that role at all and it showed. It was safe to say I did not get this internship.
When covering why the role, I think it is very important to know the following: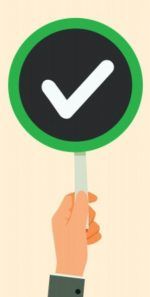 What the top skills are that are required to do well in this role
What the day-to-day role will involve (click here to find out about external audit)
Whether there are any professional qualifications required as part of the role
The outline of the whole graduate scheme and what you expect to happen over the full course of the scheme
If you really understand the above, it will shine through in your interview. However, to answer why the role you would need to put a spin on the above. For example, knowing the top skills does not say why the role. If you can link these skills to your strengths and what you enjoy, you will be off to a great answer. Additionally, if you are really excited about a client-facing role with team work, say it. You need to make the links here to your why. If you want the ACA and want to keep learning, let the interviewer know.
The interviewer is not expecting you to be amazing at the role but instead want to see that you do have a genuine interest.
Tip: When you answer an interview question such as where do you see yourself in 5 years, make sure you understand where being in the role for 5 years will get you.
Competency Based Interviews
If I remember correctly, my Big 4 interview, the interviewer had my CV laid out and it was definitely more competency based than scenario. However, I will reveal it was actually more of a conversation getting to know each other and I will share more about this further on. For now, I want to discuss how to go about preparing for a competency based interview.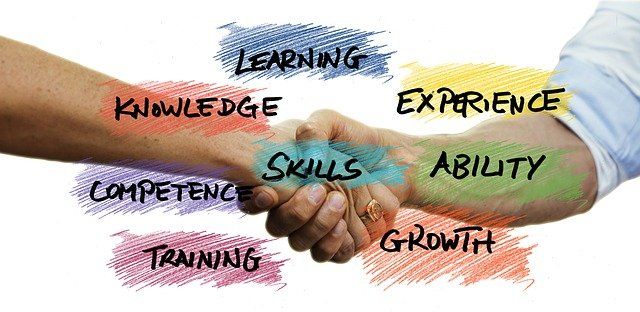 From the above section, you must know the top skills required to do well in the role. These are likely to be the focus of the competency based questions. For example, in external audit you will need to develop your leadership skills as during your graduate scheme you should progress to be an assistant manager. Therefore, a potential question is "tell me a time you have demonstrated leadership skills". Other potential questions could be on team work, communication, time management, analytical skills, etc.
The best way I have found to approach these questions are to list all your previous experiences, both academic and non-academic. From this list, then break these down into the different skills you have developed. You should think of specific scenarios and examples you can pinpoint to portraying a specific skill. If you have these examples in your head where you can apply them flexibly or adapt these where needed, you should do well here. A key point though is to make sure not to keep using the same example throughout!
Note: I would like to stress here to make sure not to lie or exaggerate too much in your interview. Any follow up or probing questions could show cracks here.
Scenario/Behavioural Based Interview
The type of interview I am referring to here is where the questions are quite hypothetical. For example, "what would you do if…?". These are trickier to prepare for. The tip I would give here is to think carefully before answering and really think about what the question is asking. You should also think back to the firm's values. If the scenario is about doing something unethical, if integrity is a core value, you should definitely think about doing the right thing.


4) Big 4 Interview – Additional Preparation
In my Big 4 interview not only was it an interview but I also had to prepare a presentation. I do not know if they still do this but I will share the details anyway. I was given the details beforehand for what I needed to prepare this presentation on and then I had to present this at the Big 4 interview. This was extremely daunting as you of course want to do a good job and you do not want to look clueless or unprepared. Speaking to somebody you know who has successfully been through the same process may help and the internet is always helpful.
Definitely take the time to prepare here. You should not let it take away from your interview practice but it should not be left until last minute. Follow the outline you are given and stick to the brief to a T. Make sure your presentation fits with the format of the firm. For example, if the firm is more creative then you too should be more creative in your presentation. However, Big 4 presentations are usually quite formal and professional so this is the style I went for.
My presentation was on Microsoft PowerPoint. Before the Big 4 interview, I had not been told much about how the presentation would run. This can be nerve-wracking as you do not know whether you will be stood up, sat down, using a projector or laptop or what. The other scary part is if the USB does not work or if the email does not send with the presentation attached. I would therefore bring a USB, email it across to yourself AND print it out. In the end it was a 1 on 1 presentation sat down, I think using the print outs.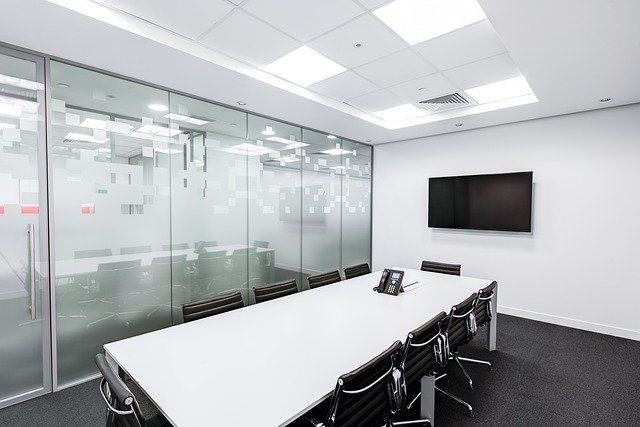 5) Commercial Awareness
This is the area of an interview I would always dread. I have never been one to constantly keep on top of the news and know everything that is going on. However, it is important to do your research beforehand as you could definitely be asked what issues the industry is facing. That being said, I do not think I was asked this specifically in my Big 4 interview as I think I covered this as part of the presentation.
If you are applying to external audit for example, I would recommend looking into articles about audit quality and the Big 4 break up.
6) Get Comfortable and Be Yourself
Like I said, my Big 4 interview was more of a conversation. It was actually a very pleasant experience but I do not think it would have ran as smoothly had I not adapted to the interviewer's style. I allowed myself to be comfortable and to have a conversation, speaking about where I grew up and finding common ground. Your Big 4 interview may be more formal where it sticks to a specific structure of questions but if not, adapt and just be yourself.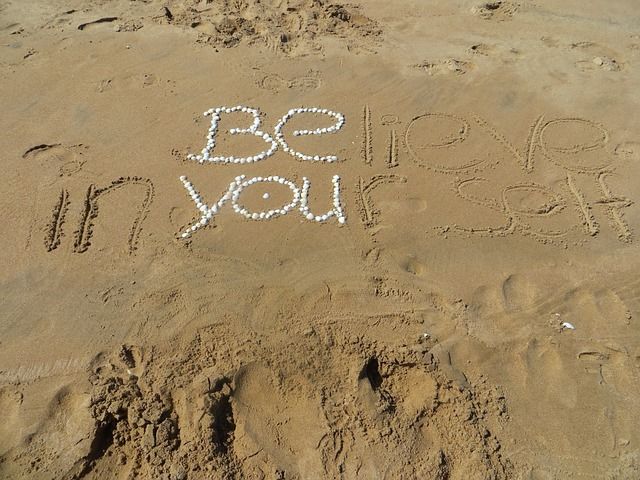 Being yourself is one of the most important tips I can give you. You have already done the hard parts to get to the final Big 4 interview. It may of course feel unnatural to blow your own trumpet but as long as you let your personality shine through, you are likely to do well. Remember, the interviewer is likely looking for someone they can put in front of a client, depending on the role you are applying for. They also want someone who will fit in their current team. I am sure you will tick this box and connect more with the interviewer if you are your natural-self.
7) Water is your Friend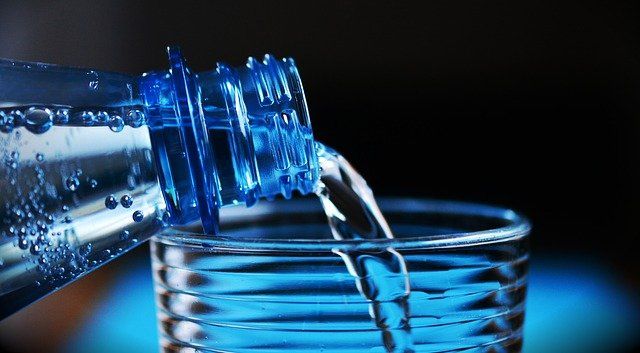 You might be wondering what I am even suggesting with this sub-heading. It is actually very simple and a tip I made sure to follow in my Big 4 interview. I have mentioned that you should take the time to think before answering questions. It of course can become quite awkward early on if you stare in silence. You have a few options here:
Ask for the question to be repeated to bide time
Ask for a moment to think
Take a long sip of water before answering
It does depend how hard you think the question is and how long it takes for an answer to come. Sipping water is also helpful whilst you answer as you can take a moment to collect your thoughts and make sure you have not missed anything important. I have found water to help with any awkward pauses.
8) Interview Notes to Hand
A tricky area is knowing whether you should keep interview notes with you and if you should ever read off these. For example, this can be very tempting with answering why the firm or the role. However, I would probably avoid reading off notes as nerves can make you over reliant on the notes and could have you reading off the paper. This is not ideal for obvious reasons as well as resulting in less eye contact with the interviewer.
Alternatively, you could have these with you on the side as a comfort blanket. If you choose to do this, I would have a separate set of notes that are very concise and in bullet points. Rather than full sentences, these should be a few key words that would then prompt you to talk about something in more detail. This ensures you cannot rely on the notes entirely during the Big 4 interview.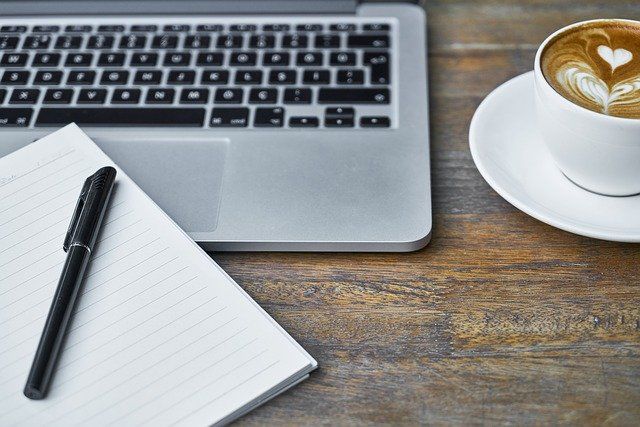 9) Mock Interviews
Mock interviews are very important. I definitely ran through my mock interview questions/answers with my sister before my Big 4 interview. I rehearsed how I would answer why the company or why the role as well as got her to ask potential competency based questions. This is a vital step in passing any interview because you start to realise whether your preparation has sank in and you have memorised it successfully or not. I found that I was sometimes talking for too long and needed to brush up on certain answers before the real Big 4 interview. It also made me ok with not giving the perfect rehearsed answer but one that was more natural and realistic.
Being completely transparent and honest with you, I did actually have one Big 4 interview, with a different firm to my employer of course, that I did fail. In my feedback I was told I was going off on tangents with some of my answers. In hindsight, I thought I did well but perhaps more mock interview practice could have helped here.
10) Other Resources to Help Prepare
I have stated several times in this article to reach out to your network or people on LinkedIn. However, a resource I have not touched on that can definitely help with interview preparation, especially Big 4 interview preparation is The Student Room. Many students who are also in the same position as you are usually on this website. They will discuss their upcoming interviews and sometime even share their questions. You should not expect yours to be the same but preparing for these will give you more confidence you will do well.
11) Final Questions for your Interviewer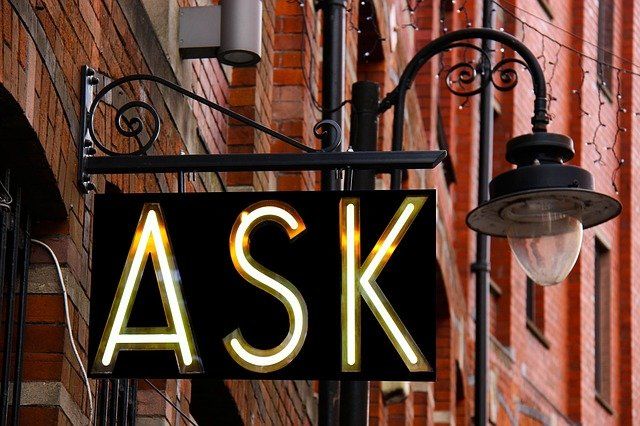 Every interview usually ends with the opportunity for you to ask questions to your interviewer. I would definitely avoid going down the route of salary questions but instead, take the opportunity to get to know the interviewer more. My favourite question is asking the interviewer about their experiences and whether they enjoy their role. You could ask if they enjoy working at the firm or even what the most enjoyable part of their job is. People tend to love sharing this sort of information.
You could also take the opportunity to ask something that has come out of the interview. For example, if the interviewer briefly mentioned they travelled abroad during their time at the firm, ask more about this. It shows you really listened and have a genuine interest.
Another route you could go down is asking about their opinion on the future of the role you are applying for. It is up to you how you choose to proceed. I think asking a question is better than not asking anything at all. It is your chance to leave that final great impression.
Big 4 Interview Tips Summary
I have covered a lot here but hopefully there is something you can take away from this article, Big 4 interview or not. I would like to take this moment to congratulate you on getting to the interview and to wish you good luck!
If you enjoyed this article, feel free to share and to even join my journey for more upcoming posts and a few goodies too.