ACA Financial Management (FM) is an exam that falls into the ICAEW ACA Professional Level. I must say, this was probably one of my favourite ACA exams due to the exam structure and objective nature. More details can be found on the structure in this Professional Level exam breakdown although I will recap this below. I would say FM is the most repetitive exam as the questions do not differ too much. However, there are a lot of wordy answers required in this exam that should not be underestimated. Due to the above, I was able to comfortably pass ACA Financial Management scoring 83. Hopefully you can pass FM and perhaps achieve even better with the below tips!
Note: Although FM knowledge, particularly the business valuation and financial risk management, is helpful for SBM it is worth checking if you can get credit for prior learning/an exemption by clicking here.
Structure of ACA Financial Management (FM)
ACA Financial Management (FM) has four key examinable areas. Once you are able to identify these four areas, which I will help you with below, the exam should appear more achievable to pass. I appreciate that a lot of FM is new content that has not been covered in other ACA exams. Therefore, breaking this 2.5 hour exam down into these smaller chunks really does help. These key FM examinable areas are as follows: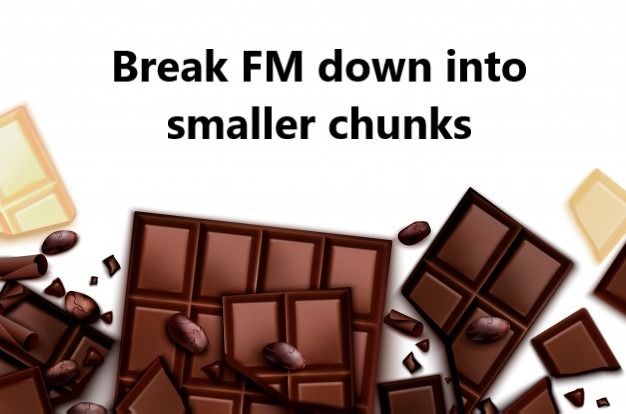 Investment appraisal
Business valuation
Financing options
Managing financial risk
Of course, within these areas there will be several different sub-topics that could be examined. Managing financial risk could be related to hedging interest rates or foreign exchange for example. You do however need to start somewhere and I believe this is the best way to go.
Investment Decisions and Business Valuations
The reason I have grouped these two examinable areas together is because the first 35 mark question will usually be on either investment decisions or valuations. The first is essentially calculating using the net present valuation (NPV) model whether an investment decision is profitable for shareholders. It may also involve making a replacement decision on assets. There are discount tables provided in this exam that can help for this question.
Investment appraisal once you nail the pro format you should be able to apply this to most exam scenarios. After a few attempts practising this, you will start to get the hang of it and should start picking up the easy marks. That being said, they can make this tricky and you do really need to pay attention to the wording. For example, if an asset was purchased at the start or end of the year it will have an impact on the calculation. However, if you do plenty of question practise you will definitely be able to get marks in this.
The business valuation questions may seem tricky at first as there are both asset and income approaches to valuing a business. It can seem as though there is a lot of new content here. However, try to link areas together to help your understanding and to minimise the amount of content there actually is. It does not all have to be completely new. Examples include:
The SVA valuation which is easier to memorise if you memorise the investment appraisal pro format that uses the same seven value drivers
Discounting a company's future cash flows to the present value which is similar to calculating a project's NPV by discounting future cash flows. The same understanding is required
The dividend valuation model can also link to financing options which is discussed below
Financing Options
The next 35 marks is on financing options. A big part of this is calculating the weighted average cost of capital (WACC). It could also be assessing whether debentures or a rights issue is a better option for a company based on their current financial gearing. There are a lot of formulae to learn but again it really is just practise and WACC again is the same. Learn the formula and get in the practise questions and you should be able to pick up marks!
Do not neglect the finance and capital structure questions on rights issue vs debenture issue. When I was studying for FM, I found there to not be many ICAEW Question Bank questions on this type of question. However, it actually came up in my exam (September 2019) and there was no WACC to be seen. Fortunately I had looked over this the night before and remembered it quite well.
Managing Financial Risk
The remaining 30 marks is around managing financial risk. This involves calculating the value of foreign exchange receipts or payments based on certain hedging techniques. An example of this is hedging using a forward contract. This topic also covers interest rate hedging and swaps.
This is probably the most difficult area of ACA Financial Management. In the first instance, I will definitely admit that it is very confusing. As I said in the BPT blog, you will get sick of me saying this but it is all practise. Try to use tricks to help you remember. The rubbish way I remembered is put=sell as first letters are close together and buy=pick up the phone and call. However, this can get confusing based on whether the currency is denominated in £ or fx. Look out for this trick in the wording.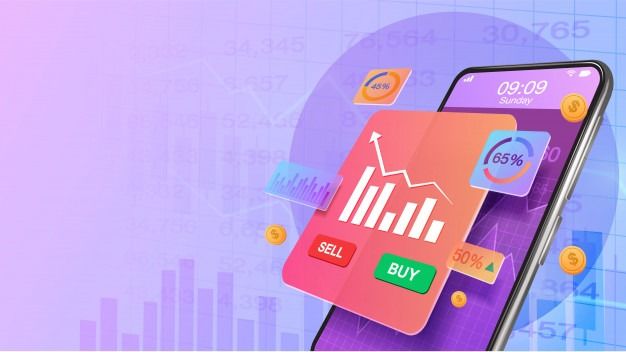 Wordy Aspects of ACA Financial Management
The reason I have given this aspect of the exam it's own section in this blog is because I really need to stress that this is not to be underestimated. I would say that actually 30-40% of this exam requires wordy narrative for the answers. When I was studying for FM and practising questions, I would always skip the wordy parts out and assume it would be easier to learn the answers closer to the exam. This was not a good idea as I realised during my mock exam that I really needed to focus on this as I was dropping a lot of marks here.
The explanations do tie in with the question and really demonstrate your understanding. These types of questions can be asked in any of these key examinable areas discussed above. From memory, the most wordy area and the area I spent the most time learning was around gearing and shareholder wealth. This is where the theory of Modigliani and Miller (M&M) comes in. At the time I found this to be quite complex but you do need to think about it logically. Debt is less risky than equity so it will of course be cheaper.
Other common areas that are examined in words are:
Real options
Business valuation models – pros and cons
Equity sources and dividend policy
Managing financial risk
After a lot of practise, you should start to find that even the wordy requirements are quite repetitive. For example, advantages of forward contracts compared to futures (tailored vs standardised). That is why I will bang on about practising.
Study Tips for FM
ACA Financial Management is an exam that with a lot of practise you can definitely excel in regardless of your background. Do not get me wrong, it is not easy and it does require a lot of practise but it is one you should be able to pass. I have already provided my tips for how to minimise exam stress but here are some ACA Financial Management specific study tips that I believe should really help you successfully pass this exam:
The best tip I could give you is to practise one financial risk management question a day. I did this even with BPT and BST in the same sitting and I am very glad I used this approach. This examinable area will be 30% of your exam so why not try to maximise your marks in this area? If you can score highly in this area you should be set to pass the exam. There are a few sub-topics as mentioned above but if you practise these daily you should be able to gain confidence in this difficult area. You should get better over time and learn from your mistakes. Leave a few questions unseen to practise before the exam.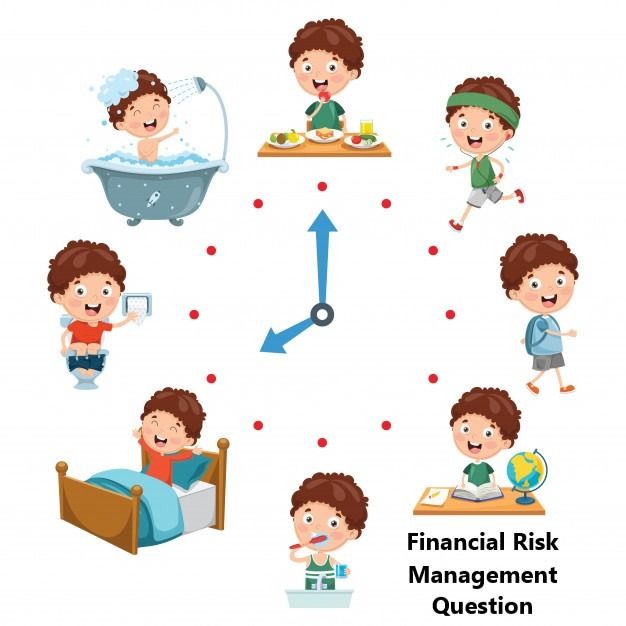 Linking to the above on wordy aspects I would advise that you do not solely focus on the calculations. Start learning the theory earlier on rather than leaving it last minute. Financial risk management especially requires you to talk through the calculations so ensure to practise this as you go along. This should help your understanding too.
Make use of the discount tables to avoid wasting time but it does help knowing how to use the formula to calculate discount factors.
There are plenty of resources available including the ICAEW sample papers so make use of these.
FM Exam Tips
Now let's move onto the exam tips I think should help:
Start practising in the exam software early. This software seems to be constantly evolving so I would suggest you get familiar with it sooner rather than later. The investment appraisal questions could sometimes take up quite a bit of space so ensure to practise. I would always answer questions in the software. I would take a snip of my answer to paste into Excel. I would then do all the annotation and corrections in Excel so I have it all in one place. Here I could group similar questions together and really start to learn from my mistakes.
Show your workings. Even if you think you are far off the mark the good thing about Professional Level exams is that you get marks for your workings!
ACA Financial Management is a 2.5 hour exam as are the majority of other Professional exams so 1.5 minutes per mark. That being said, this was the exam I found to be the least time pressured. Perhaps it is because I had practised and got quick at it but I even had time to go back and check my answers. Use this to your advantage.
As constantly stated, FM is quite a repetitive exam. That being said, it is easy to get thrown if the exam reorders the questions or does not include investment appraisal for example. Try not to focus on your expectation of what will come up too much. No matter what the exam throws at you, take a breather and have the confidence you can do well.
ACA Financial Management (FM) Wrap Up
To summarise, FM is not an easy exam and it still requires a lot of time to learn the content, wrap your head around the content and to actually practise questions. However, if you do put in the hours I do strongly believe using the above tips you will be able to pass the exam. I was hoping to be a prize winner for this one but it did not happen for me – maybe it will for you!
If you want to connect with other students who are also currently studying for this exam, join the ACA LinkedIn group. Here you can find links to ACA Telegram groups (essentially WhatsApp without phone numbers) where you can really interact.