This blog is one that I actually wrote straight after the CR exam in August 2020. The funny thing is, it was initially meant to be called "How to Fail Corporate Reporting (CR)" but the "almost" got added in following my result. Shocked was an understatement and I will talk you exactly through all of my mistakes. You too will probably be wondering how I passed this exam in the end. Hopefully you can learn from these mistakes of mine so you do not have a bad exam experience. This blog could actually apply to other exams too.
If you need tips on Corporate Reporting, click here.
Setting the Context
Before I begin, let me set the context for you of my experience:
My ACA Advanced Corporate Reporting (CR) and Strategic Business Management (SBM) exams were meant to be in July 2020. However, because of the Coronavirus pandemic these exams were pushed back a month to August 2020. I had taken part in my work's reduced working scheme which resulted in me essentially being off on leave from the beginning of July until my exams in August (including college for Exam Preparation sessions, annual leave and training).
During my Applied Workshop college sessions in June 2020 I had taken progress tests/mock exams for CR and SBM and scored 62 and 65 respectively, meaning months before the exams I was able to pass as the pass mark is 50 at this stage. This definitely gave me a confidence boost beforehand. As someone who has scored 70+ in all exams, except 62 in Certificate Management Information (MI) which I would love to forget about, with much less time to prepare previously, it is fair to say I was confident. I therefore did not think I would fail Corporate Reporting.
From hearing other's experiences too, it seems to be a common pitfall where the confidence boost comes early on. Ensure not to get complacent.
Revision for Corporate Reporting (CR)
During my month and a half off, I was able to complete all the ICAEW Question Bank questions for both exams and knew the content fairly well at this point. As I admitted in my Corporate Reporting blog post, I went wrong by not thoroughly learning the content. Nevertheless, I had tabbed up good model answers and prepared my exam file thoroughly as these exams are open book. In the college Examination Preparation sessions, I had to sit mocks again but this time I actually did fail Corporate Reporting with 48 and passed SBM with 62.
After going through the mark scheme, the 48 was not too much of a cause for concern and I used this to improve my exam file. I remembered my Professional Level Business Principles of Taxation (BPT) exam where I got 44 in the mock but 81 in the real exam so I did not get disheartened. However, if you had to guess which ACA Advanced Level exam I was confident I failed, it would be CR and this is nearly what happened. Please learn from my mistakes.
Where I went Wrong and how to Almost Fail Corporate Reporting
The ICAEW exam software timer counts down and as watches are not allowed in, this timer is what I have always solely relied upon. Before my CR exam began, knowing each mark is 2.1 minutes and the split is roughly 40, 30, 30 I thought I would be clever and work out my timings. I had never done this in advance of an exam before and usually my timing was always spot on. Spoiler alert, this is where I went very wrong.
I did not realise what exactly happened during the exam for my timing to mess up but the day after I realised my mistake. Instead of allowing 84 minutes for the first question, counting backwards from 3 hours 30 minutes, I calculated the time to move on to be 2:36. Foolishly I gave myself half an hour less than required. You are probably thinking so what? You had more time for the others. Except, I did not answer all parts of the first question.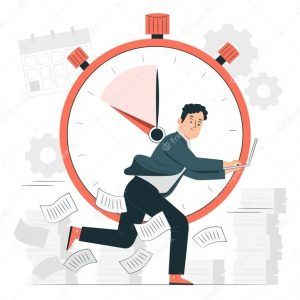 In actual fact, I was flustered from the first question on IFRS 9 Financial Derivatives which I already found awful. This meant when I moved onto the second question, I found it harder to keep a cool head. The second question was on IFRS 16 Leases and Deferred Taxation which I was very prepared for but I bet the examiner would think I did not have a clue. These are topics I wanted to come up! I was reading the question over and over and could not understand the lease requirements as I was confused between lessor and lessee accounting. As a result, I only did part of the second question before moving onto the final question for a confidence boost.
However, the final question absolutely did not give me a boost at all. I was expecting some group consolidation accounting but there was none in this paper. All confidence was shattered at this point when the question was all around IFRS 8 Operating Segments. Knowing the Question Bank questions well, I knew this is something that I had not come across before. Luckily I vaguely figured out what the question was asking for and tried to pull something together from the IFRS standards books and my summary notes. As I was not entirely sure how to do this, I do think I wasted a lot of time here.
By this point my timing was out the window. I tried to ensure I had time left to complete the second question but decided to fill out part of the first question I had missed out but kind of knew the answer to. Remember, you are more likely to get more marks at the start of a question then trying to complete the last bits. After this, with 15 minutes left I went back to the second question and finished the first part but ended up running out of time and not managing to finish half of the second question. In hindsight, I should have gone straight back to question 2 as there were marks I knew but missed.
Lesson learnt? TIMING IS KEY.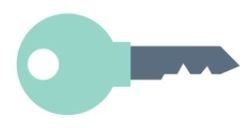 In all other exams I have never messed up timings or jumped around questions in the same manner. I have heard from the tutors that the people who have failed previously are those who also messed up their timing and could not complete all questions. What a rooky mistake.
Lessons Learnt
First things first, please see below for the correct timings and make sure you stick to these!
Secondly, know what works for you. For me, I was never one to jump around an exam paper. I would give the time it needs and then move on when I had to. However, in this exam I did not do that and I think that really increased my stress levels. I think I was not able to think properly, making recognising the lease issue much more difficult.
Finally, this exam really can throw any standard at you. Even those that are much more unknown and less frequently examined. Therefore, make sure you take the time to tab up your open book and IFRS standards to be able to recognise any. With IFRS 8 Operating Segments, it was not clear from the question what standard the question was getting at. However, by running through the contents page of the IFRS standards, I fortunately managed to figure it out!
Corporate Reporting (CR) Exam Result
Even though I did not finish, missed out half of the second question and had many mistakes throughout, I still ended up passing! Perseverance is needed for these Advanced Level exams. I think at this Level, it is much more difficult to gauge how you have done. I do also think due to my awful exam experience that the exams must be scaled but who knows?
I ended up getting 53 and actually passing!! Luck was on my side with this one and to my surprise, I did even worse in SBM, getting 52! These had to be the worst results I had but a pass is a pass!
If you are sitting these exams in recent weeks or months, good luck!