The time has come in my life where I can no longer do without having a car. Before COVID-19, I would always travel on trains. I did not need a car for work, I could go to the gym in town on the way home from work and I am fortunate enough to have amazing family and friends who would help when needed. However, recently the train station near the closest gym to my home has closed and the reliance on others has all become a bit much. This June, when looking for a car, I have surprisingly learnt a lot to look for when buying a second-hand car. As always, I am here to share!
My Car Requirements
To set the context for you, I passed my driving test in December 2017. I learnt in an Audi and I am pretty sure it was an A1/A3, so I prefer cars of this smaller shape. This will be my first car and it is therefore very safe to assume that my driving will definitely be rusty. Add confidence issues into the mix considering it has been SO long since driving, I think it would be foolish to go for a brand-new car.
For the above reasons, I am looking at buying a second-hand car. I did not know much about engine sizes but anything below a 1.2 litre is said to be quite slow so it would need to be a 1.2 litre or above.
If you have read this blog, you will be aware that I am spending conscious. My budget is therefore only £1000 for buying a second-hand car as I will only really be using the car to drive to the gym and back or as a run around. Insurance, road tax, etc will of course be on top of this budget. You would actually be surprised for what you could get for £1000. They are not all bangers!
I have been looking predominantly on Autotrader and Facebook Marketplace. I have also looked on motors.co.uk who I originally came across from Facebook marketplace. Admittedly, my boyfriend who knows a LOT about cars has been doing most of the legwork as well as his brother, but I too decided to throw myself in. If it was not for my boyfriend, I would not be able to write this blog as all this knowledge predominantly was taught to me by him (credit where credit is due).
What Determines the Value of a Car?
One of the first things to be aware of when buying a car for £1000 is why the car is so cheap. There are several reasons why this may be the case:
The make and model of a car – brand names and reputation go a long way.
The year of the car – if the listing does not state the year of the car, this can be determined from the number plate. The older the car, the more it would have depreciated in value and the cheaper it will be.
Mileage – a car's mileage will tell you how far the car has driven. The higher the mileage, the more the car has been driven, hence the cheaper the car will be.
The condition – there is the general condition of the body work and interior as well as if a car has been in an accident or not. For example, accident damaged cars that have been previously written off by the insurance company and repaired (Cat N/Cat S) are generally cheaper than cars that have not.
My Approach to Buying a Second-Hand Car
Keeping the above in mind, knowing that I would be buying a second-hand car with a low budget, I still wanted a car that is in fairly good condition. I am aware the car could be as old as 2002 but this is not always an issue. If you can find a car that is quite low mileage for the age, say less than 100,000 miles it should still have a lot more in it. Less than 80,000 is ideal however it is all dependent on service history. I will therefore filter the listings to show the lowest prices and less than 100,000 miles.
I also ensured to only look for cars that are from reliable makes such as Vauxhall, BMW, Ford, Audi especially due to the age. Given the shape I am looking for, a Vauxhall Corsa seemed most suited to my requirements. My boyfriend's brother had a Corsa as his first car and he was able to vouch for them being reliable.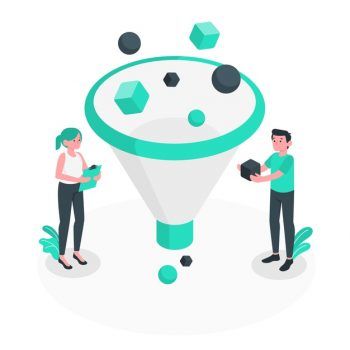 Once filtered for mileage and car make/model, I then went through the following process:
1) ULEZ Compliance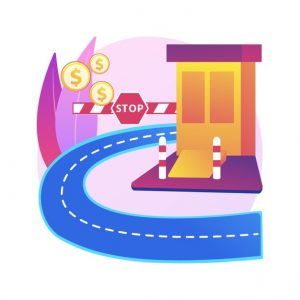 First things first, if the car was not ultra-low emission zone (ULEZ) compliant, I was not interested. I am not sure about you, but I would not want to be restricted with where I can drive my newly bought car. By restricted I mean in the sense where I would have to pay for driving into certain areas. For this reason, I avoided any non-compliant cars.
As I live in Birmingham, ULEZ has only recently come into action. As a quick check, cars are generally compliant if they are petrol cars sold from 2005 (some registered between 2001 -2005) or diesel if after 2015. I was therefore looking out for petrol cars only given the age. You can also check the ULEZ status here to be certain. The London requirements do differ slightly to Birmingham/Bath/Portsmouth, so it is probably best to check for compliance in these areas here.
2) Colour
Although I am buying a second-hand car on a budget, I would still like a car that I would be happy to drive and call my own. I did find myself settling at times. However, I think for a first car that I may knock a few times, black is probably the best way forward. My boyfriend also made a great point that with some colours on Vauxhalls, such as red, the colour may start to fade. This is more likely the older the car so I would therefore avoid these colours.
3) Inspect the Pictures
This links to the above but of course, look at the images of the car. This is a very obvious point to make but nevertheless, it is important. Here you can get a first look of the condition of the car. You will notice the obvious such as if there have been any bumps or knocks. However, if you have a good eye, you could perhaps even spot whether a bumper has been resprayed if it is a different colour to the rest of the car. This also would indicate the car has been in an accident.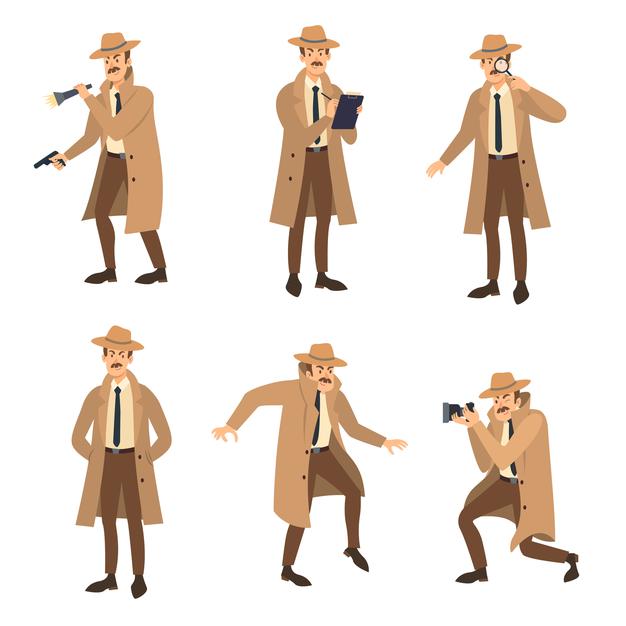 Given I am looking at old cars, some wear and tear is expected such as on the gearstick or seats. However, if the car has very low mileage meaning it has barely been driven, if there is a lot of wear and tear then this does become a red flag. You may come to question the validity of the stated mileage. I will come on to how you can check this shortly.
4) Read the Description Carefully
This sounds very obvious, but you would be surprised what can be slyly thrown in the description. This is a great place where you will be able to determine whether the car is in good condition. If you read any words such as "Cat …" such as "Cat N", etc, this indicates the car has been in an accident and repaired. You may also find that people will state that the car is not driving or mention other important issues so ensure to read carefully.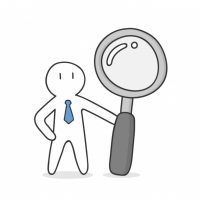 The second-hand car may also only be sold for parts so look out for this too. You may see the term "spares or repairs". This means the car can either being broken for spare parts or will need to be repaired at the discretion of the buyer. Again, probably one to stay away from if you are buying a second-hand car to drive.
With any advert, there could be some exaggeration involved. You may often see the terms "lady owner" added in and all sorts. The mileage could be understated too. Some people put up the mileage and miss off a zero, so you click on the advertisement or do this with the price. I will now let you know how you can verify some of this information.
5) MOT History Checker
Once you have found a car that appears from the listing to be quite decent, this is the first place to start seeing if there are any cracks. If the listing is limited in information, this is as a good way to go if you do have an interest. You will need the number plate of the car to do this as well as to carry out other checks below.
The MOT checker will let you know the recorded history of the car from its MOTs. The aim of a MOT is to ensure your car is safe to drive and is an annual requirement once the car is three years old. It lets you know the major defects of the car and issues to monitor or repair, if any. You can also verify the mileage.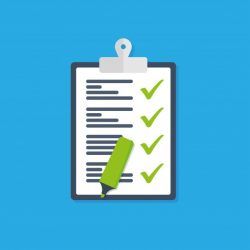 After checking many cars of such an age, I found that it is not uncommon for cars to have failed a MOT or even a few. In fact, the majority I came across had. Things to look out for are the reasons why the car has failed and if it has passed a day or so after getting these issues fixed. I would start at the bottom with the oldest MOT first and work my way up. This way you can notice what issues started as minor issues that then became major and what got fixed. Things such as worn out tyres, wrong indicator colours, low headlights are all pretty minor.
You should also bear in mind that not all MOTs are completely accurate. It is possible for people to clock back the mileage of a car before a MOT. They could even go to a garage where they know the owner who may report less issues than there are. Unfortunately, if this has been done between MOTs there is likely to be no real way to know.
Note: I would only consider buying a second-hand car that has recently had a MOT. If it has nearly been a year since the last, there may be unexpected issues that could arise. It feels slightly safer to trust a car that has had a more recent MOT.
6) Full-Service History
I was not really aware beforehand, but the service history differs to the MOT. As mentioned, having a MOT is an annual requirement to ensure your car is safe to drive. However, services should be done based on the manufacturer's guidelines, either time or mileage. Some may ignore these and not service on time, leading to mechanical issues. However, you could get a service for general maintenance in the year if you like to keep on top of issues. If a car is serviced on time or regularly, this is a good sign.
What you need to look out for when buying a second-hand car is whether the car has a full-service history available. If a car has to visit a garage to have a service done, there is a separate service book that will get stamped, recording the work carried out, the date and mileage. The receipts should be kept to evidence this work. This will verify the work done on the car, so it is easy to keep a record. If there has been an accident in the year and a door had to be replaced, there should be a record of this.
Therefore, if there is only a part-service history available, this is questionable. It may check out where actually there are no issues, and nothing extra went on. However, you cannot be certain. That being said, even with a full-service history there are ways around this, but it is less of a red flag. My boyfriend has made the point that he would never buy a car that does not have a full history but it is up to each individual as some would. You can either find this information on the listing or you should ask the seller directly.

7) Owners – V5 (Logbook)
The V5 will tell you how many owners a car has previously had and general information about the car. I personally found that I would prefer buying a second-hand car with less owners because they are more likely to look after the car. If a car has been passed around quite quickly, it may not be maintained as well.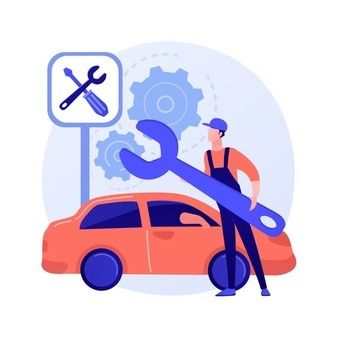 You cannot find this information out online unless it is stated in the advertisement. However, what you can find is when the V5 was last issued through this website. After putting in the number plate you will need to scroll down to the "V5C issue date". This is particularly helpful if no owner information is given because if the date is recent, you may question why the seller is selling the car after such a short space of time. There is also other useful information within the same checker too.
Note: the V5C issue date will change if the car has changed owners even if it is within the same household. Additionally, if the owner removes their private number plate prior to advertising the vehicle for sale, DVLA will issue a new V5 for the same, current owner.
8) Insurance and Road Tax
What is especially important if you are to buy a car is to check how much the insurance would cost. You may be happy to pay the price for the car but if the insurance is £1500 whereas the car is £1000, you may think twice about if you really want it. This also goes for road tax too where older cars are more expensive in terms of road tax. A quick check is that same website as above with the V5C.
In terms of insurance, I was constantly on Compare the Market getting quotes for different potential cars. This is also good as it gives a rough market value for the car of interest so you can see if the price is reasonable. However, this is said to be quite off the mark sometimes so perhaps take it with a pinch of salt.
As I am not planning to drive too much, I also considered using By Miles, where you pay by the mile. However, there was the odd case where I could not get insured on a specific car with By Miles due to having no years of no claims. It is therefore worthwhile to check this all out beforehand.
9) The Seller
Ideally I did want to buy from a car garage. This is because garages are more reputable than individual sellers and you can probably search for reviews online. You would also assume that the garage would have done some checks on the car before selling too.
The main benefit I found with a garage with buying a second-hand car is that they tend to offer some level of warranty. This is where depending on the car, if any issues arise anywhere between three and twelve months the garage will fix it. However, for cheap cars under £1000 it is unlikely for a garage to provide such warranty. Although, a red flag is if the garage mentions there is no cover at all.
Before physically going to see the car, if you have got this far, now would be a good point to contact the seller and ask a couple of questions.
Summary of Questions to Ask the Seller
Full-service history availability
Any issues with the car you need to be aware of
If they have done any work on the car before selling
The number of owners the car has had
It is important to understand why they are selling the car too
If they have the V5 logbook
Ask for a walkaround of the car (a video) so you can get better visual of the car if possible
10) Consider the Location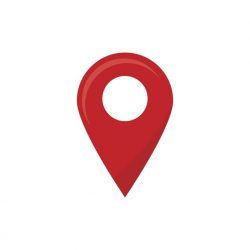 My dad made the fair point that if you are travelling far for a car, you are more likely to let things slide due to the distance and how far you have travelled. There is also something about a car that is local as it feels much more convenient and easier to walk away from. If you have found a car that is further away and seems worth it, I would recommend not getting your heart set on it until you have seen it and physically inspected/driven it.
11) HPI Check
If you get THIS far, you are almost there. Before travelling any distance to see a car, it is worthwhile to get a HPI check on the car. If you are going for a newer car, it may be worth seeing if there is any outstanding finance on the car. For me, this was not really important given the age of car. Newer cars tend to still have outstanding finance on them. What the check was useful for is finding out if the car had been written off, stolen or if it had been cloned. This is where the car is running on another car's number plate that is running on a similar model!
You will have to pay around £5.99 for the check but it is better now than any surprises later on. Also bear in mind some of the a few of the details you may need from the owner to get the full benefit from the HPI check. You can add these once you get there if you cannot obtain these beforehand.
12) Go and Inspect your Potential Car
By this point you really think you will be checking out with the car. I can reveal that this is not always the case! I actually went to view a black Vauxhall Corsa with low mileage in Coventry (fairly local to Birmingham). I had done all of the above steps and the only slight red flag was the MOT indicating the car had an oil leak that was not excessive. It is always worthwhile seeing the car before buying and I am very glad I did this.
When I went to see the car, there was more wear and tear than could be seen in the photos. This did not bother me though and the fact that I had driven up and was ready to take the car, I already felt myself letting things slide. As I had not driven in a while, my boyfriend did the test drive who found the tracking was slightly off centre. Before the drive, there was no signs of the oil leak. However, after the drive, my boyfriend's brother lifted the bonnet to see oil leaking along with some smoke. I was upset but I did have to walk away.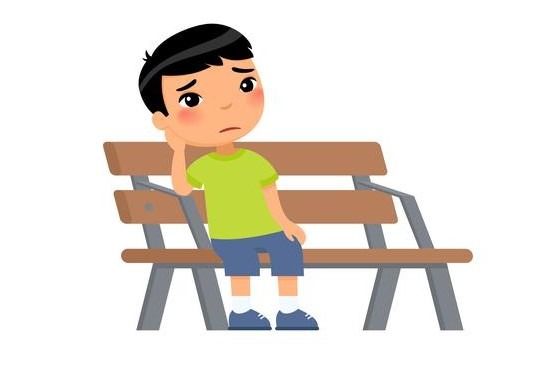 Note: another thing to note is whether the car is insured/taxed or not and if you can take it for a drive. Garages will have trading plates they can put on but individuals may have it off the road. Also, if you are going to drive the car back on the same day, you will need to take out road tax and insurance. The insurance could be for a few hours or the full year.
My First Car (Cost, Miles, Etc)
I genuinely cannot believe my luck with my car! Before seeing this car, I had searched SO many number plates online for them not to check out at different steps above. It was actually my boyfriend who came across my car on Facebook Marketplace. Initially I was not keen on the dark blue colour and will admit I thought I was settling. However, now that I have it I do love it and prefer it to some of the other colours I thought I may have wanted besides black. Given this car ticked every other box, it was a no brainer.
The car was initially listed for £895 and reduced to £795. It had only driven 65,000 miles since 2006. There was a full service history, a decent MOT history, 12 months MOT remaining and much more of the above criteria was met! It drove extremely well, especially in comparison to the black Corsa in Coventry. In the end, my boyfriend and his brother even actually managed to get the car down to £700! It was located a couple hours away so I am glad this one did actually check out.
In terms of paying for the car, this article may be useful (scroll down to "ways to pay"). All the best with your car search – keep looking because cars are constantly being put up for sale and you do not want to miss a good one!